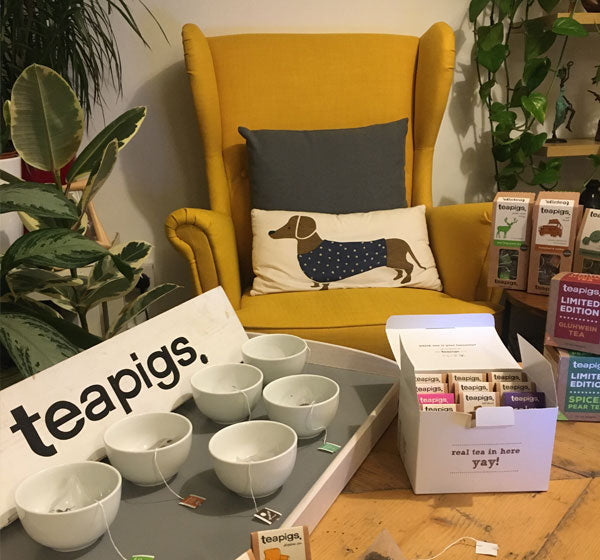 book your private tea school
Looking to host your own fun, interactive and delicious tea tasting experience? Maybe you want to get a group of friends together for a shared online experience. Or perhaps you're looking to organise a work social or hunting for imaginative office Christmas party ideas. Then why not book your very own VIP tea school and slurp delicious teas together LIVE? We offer bespoke tea experiences to cater for even the thirstiest groups – you can even pick the teas you try!  Let us know how many people you'd be booking for, the dates you're looking at and what kind of kit you'd like everyone to receive and we'll sort the rest.
BOOK YOUR SCHOOL NOW
our top tea tasting experiences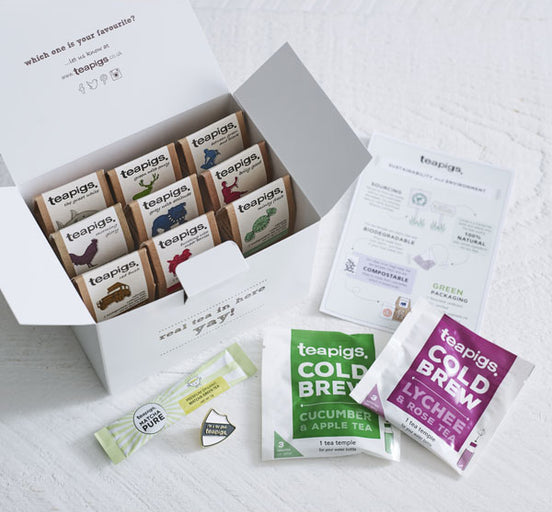 the full tea geek
For the real tea enthusiasts out there! A jam packed 2 hour session brimming with tea facts galore where everyone receives one of our gorgeous pick n mix boxes of 12 teas.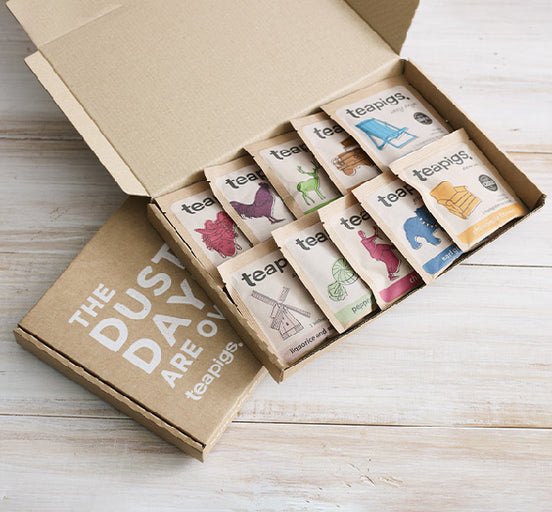 tea school 'lite'
Love tea but short on time? We can pop all the best bits from the "full tea geek" into a one-hour session that is ideal for work socials or team building sessions. Each attendee gets 8 teas to try.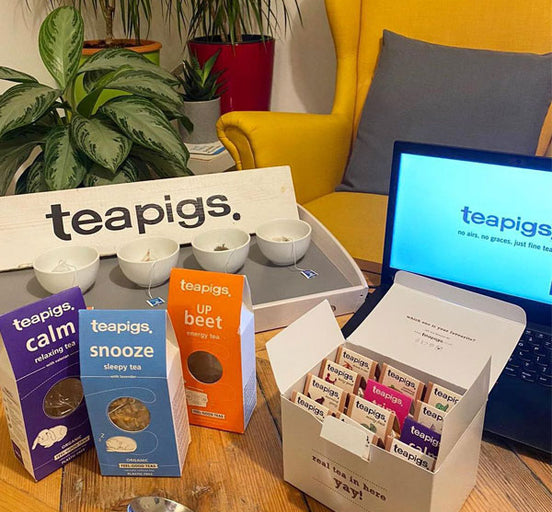 something more bespoke?
Like what you hear but wondering if you can tailor the session even more? Get in touch and we can discuss how we can host your perfect event!
don't just take our word for it
"I really, really enjoyed the session - it was lots of fun and very informative and I have recommended it to my friends and colleagues as being a great gift - mine was a birthday present from my sister."
Lynne, tea school graduate March 2021
"I just wanted to say a massive Thank You to Andy and the team at teapigs. How fabulous the teapigs team are! I contacted them out of the blue to discuss a possible charity fundraising event, and they have been so helpful all the way through – it's been a real pleasure to make all the arrangements with them. The events themselves were brilliant: lots of fun, light-hearted and informative, and everyone who came along really enjoyed themselves. I definitely feel that I learned a lot from my Tea School experience and I'll be drinking my tea with new appreciation from now on!"
Cathy from Home Start
"Over the past WFH year I have become slightly sceptical in regards to virtual events but the teapigs tea school has been absolutely refreshing and educational. During my team's 1 hour tea school session, we have learnt all important things that there are to know about tea, in a very entertaining and fun way 😊. I absolutely loved it and have recommended the tea school session to my peers in other teams."
Claudia, EA at Facebook
---